Wall Cladding Manufacturers in Delhi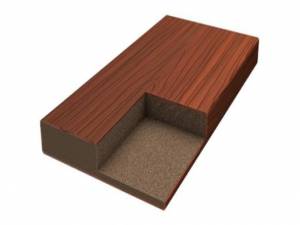 Enquire Now
At Go for Green LLP, we specialize in the art of creating exceptional wall cladding solutions that elevate the aesthetic allure of any structure. We are one of the leading Wall Cladding Manufacturers in Delhi. Our unwavering commitment to excellence drives us to provide cutting-edge and visually pleasing solutions that enhance the overall appeal of both exteriors and interiors. At our esteemed establishment, we pride ourselves on our unwavering dedication to delivering top-notch craftsmanship and cutting-edge design concepts. Our exceptional wall cladding offerings have been meticulously crafted to elevate the visual appeal and long-lasting resilience of your surroundings. Prepare to witness the remarkable transformation of mundane walls into captivating design masterpieces that leave a lasting impression.
Exterior Wall Cladding Suppliers in India
Our exterior wall cladding alternatives have been carefully selected to combine practicality and striking aesthetics. This ensures that there is a seamless integration between the building's shape and its function. We are one of the most reliable Exterior Wall Cladding Suppliers in India, and as such, we provide our customers with a wide selection of solutions that have been created with the intention of enhancing the architectural beauty of buildings. Our exterior wall cladding options provide endless design possibilities, allowing you to create a contemporary, streamlined facade or a rustic, natural look depending on your preferences. We take great satisfaction in being your partner in the process of producing aesthetically pleasing and long-lasting exteriors that can withstand the test of time by putting an emphasis on quality materials and precise installation.