Rattan Dining Set Manufacturers in Delhi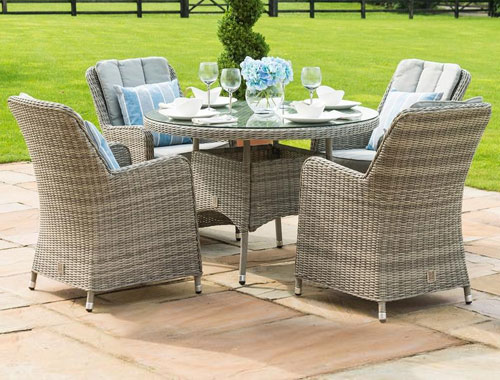 Enquire Now
Go for Green LLP is pleased to showcase an exquisite selection of Rattan Dining Sets that revolutionize the dining experience. A Rattan Dining Set will add a new level of elegance to your dinner parties. We are one of the leading Rattan Dining Set Manufacturers in Delhi. Natural beauty and practicality come together in perfect harmony in this stunning and adaptable dining set, perfect for indoor or outdoor use. These sets, made from sustainable rattan, are the epitome of beauty and strength in perfect balance. We are a supplier of high-end, fashionable furniture, therefore we appreciate the artistic value of rattan's unique weaving patterns. With our sets, every meal will seem like a special occasion and will look beautiful on the table.
Rattan Wooden Dining Sets Suppliers India
Our Rattan Dining Sets are thoughtfully crafted to meet the needs of a wide range of customers and dining environments. We are one of the leading Rattan Wooden Dining Sets Suppliers in India. Our sets vary in size and shape, so no matter how big or little your dining room is, you'll be able to discover the perfect set here. Cushions that are both soft and sturdy are included to make mealtimes feel even more special. Our Rattan Dining Sets are a great way to bring the comfort of the outdoors inside your home as you dine. These sets, whether used indoors or out, add a touch of grace and beauty that is at home in both contemporary and classic interiors.