Outdoor Table Manufacturers in Delhi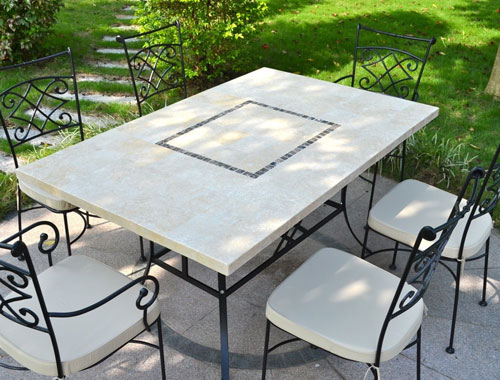 Enquire Now
At Go for Green LLP, my team and I specialize in creating exquisite outdoor experiences with our range of meticulously crafted outdoor furniture. As Outdoor Table Manufacturers in Delhi, we understand the pivotal role a table plays in enhancing your outdoor space's functionality and aesthetic appeal. Our dedication to quality and design shines through in each piece we offer, ensuring that your outdoor setting is both functional and stylish.
Luxury Outdoor Table Suppliers in India
From chic and minimalistic designs that complement modern aesthetics to intricately detailed tables that add a touch of timeless elegance, our collection is a testament to our commitment to curating outdoor spaces that are both inviting and luxurious. We take pride in being Luxury Outdoor Table Suppliers in India, offering a diverse selection of tables that cater to various preferences and requirements. Our range of outdoor tables isn't just about providing a surface-to-place items; it's about delivering an experience – a place where memories are made, conversations flow, and beauty abounds.