Balcony Table Manufacturers in Delhi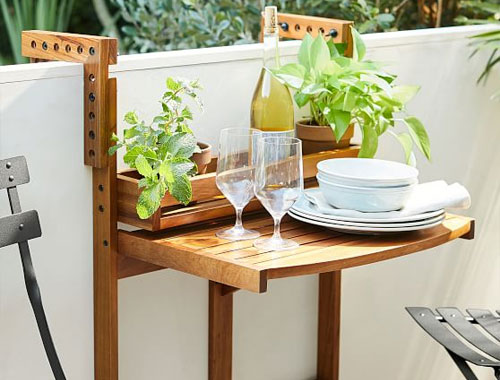 Enquire Now
Elevate your balcony experience with Go For Green LLP's exquisite range of Balcony Tables. As Balcony Table Manufacturers in Delhi, we take pride in offering versatile and stylish tables that are designed to enhance the functionality and aesthetics of your outdoor space. Our commitment to providing premium balcony tables is rooted in our passion for creating outdoor spaces that bring joy and comfort. With our range of balcony tables, you can transform your balcony into a versatile area for dining, working, or simply enjoying the outdoors. Our tables are designed to seamlessly fit into your balcony layout, making them an essential addition for anyone looking to optimize their outdoor space without compromising on style.
Balcony Tables Suppliers in India
Our collection boasts a variety of sizes, materials, and designs to cater to different preferences and space constraints. Whether you're seeking a compact table for a cosy morning coffee or a larger one for hosting outdoor gatherings, our balcony tables offer the perfect solution. Being Balcony Tables Suppliers in India, we understand the importance of having a functional and aesthetically pleasing table for your balcony. Crafted with quality and durability in mind, our tables are built to withstand outdoor elements while maintaining their visual appeal. They are not only functional but also act as elegant focal points for your balcony. We believe in creating beautiful outdoor spaces that bring joy and comfort to our customers. Choose from our wide range of balcony tables to enhance the look and feel of your balcony.