Go Dry Manufacturers in Delhi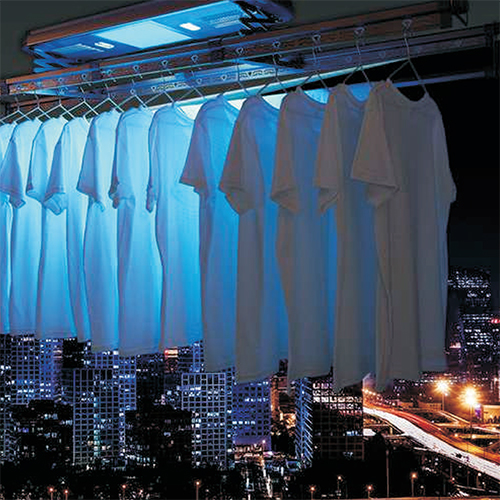 Enquire Now
To keep your clothes dry, if still using the old way. It's high time that you should step-up to the latest and modern alternatives. Go dry is one of the best clothes drying hanger manufacturers in Delhi. From manual to automatic versions, you will find the number of options here. Considering the need of today, we have come up with the latest electric and smart clothes hangers. We comprehend the requirement and preference of customers.
Let's take a glimpse of electric cloth hanger
Besides looking dynamic it comes with high-tech features:-
Inbuilt fan for quick drying
Remote control features
LED panel
UV light for Sterilization
Heavy load bearing capacity
Additional benefit (has inner rail for hanging small cloth)
Its a user-friendly product and easy to use. Moreover, you can easily monitor the overall functioning of the electric clothes dryer through a remote-control. Get rid of all sorts of unwanted hassle and disappointments.
Get peace of mind with Go Dry
Incase, if you are looking for ceiling cloth hangers you can consider us. For many years we have been into this and Go dry is one of the best ceiling Cloth Hanger Suppliers in India. Always go for the best when it comes for quality.