LED Planters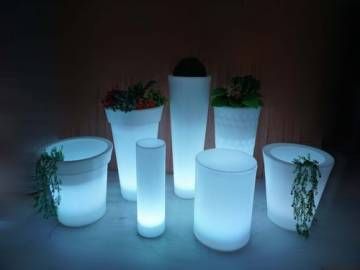 Enquire Now
Give a sparkling look to your home decor by bringing home the beautiful planters. Full of allure and elegance, these beautiful planters with design lets you cultivate your favourite plants and other gorgeous indoor plants. A one-stop shop for home decor and furniture, Go for Green LLP is one of the leading LED Planter Manufacturers in Delhi.
Beautify your surroundings!
A soothing design that blends into its surroundings, the Go for Green LLP offers a distinct advantage over its competition with its higher durability and lighter weight. Molded in high-quality composites, it is built to last and is easy to clean, maintain and move to make it ideal for areas of high footfall. Being a well-known LED Planter Supplier in India, Go for Green LLP will satisfy all your yard requirements!
Features:
Elegant
Soothing design
Ideally crafted for indulgent indoor
Go for Green LLP is your ultimate destination if you are looking for an LED Planter in Delhi