Outdoor Umbrella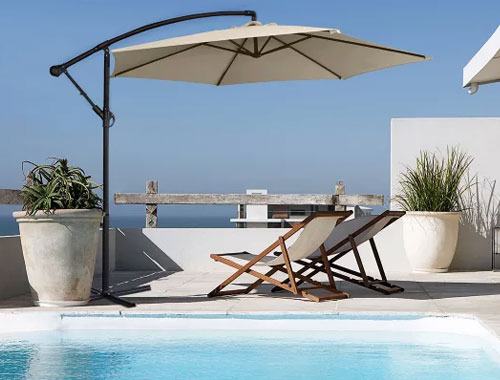 Enquire Now
Go for Green LLP brings you world-class outdoor umbrellas that are durable, big and provide shelter against heat, sunlight, and rain. Being a renowned Outdoor Umbrella Manufacturer in Delhi, Go for Green LLP manufactures these umbrellas in high-quality fabric with interesting colors and caters to a variety of requirements.
Increase the elegance
Use this patio umbrella outside for relaxing by the pool or to keep you out of the sun while enjoying the outdoors. This outdoor umbrella will make your yard even prettier. Go for Green LLP is well-known as an Outdoor Umbrella Supplier because it delivers only quality to its esteemed clients.
Budget-Friendly
If you are looking for a budget-friendly Outdoor Umbrella in Delhi, Go for Green LLP is your ideal place to shop. These outdoor umbrellas are a perfect fit; be it cafes, restaurants or your very own yard! They will not only add that extra elegance but will also save you from the scorching heat of the sun.