Outdoor Umbrella Manufacturers in Delhi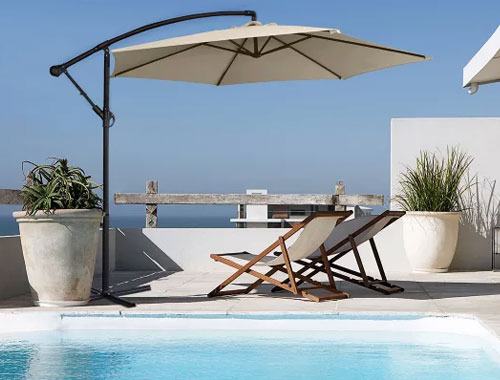 Enquire Now
Go for Green LLP is known for its steadfast dedication to quality and creativity, which it applies to creating a wide variety of umbrellas that combine fashionable design with rugged construction. Our reputation as one of the best Outdoor Umbrella Manufacturers in Delhi is based on the quality of the umbrellas we produce. Our umbrellas, which range from timelessly elegant to cutting-edge, are a fine example of the balance between form and function. Our elegantly designed umbrellas are expertly manufactured to withstand both rain and sun, and they have unrivaled creativity that sets them apart in the competitive umbrella manufacturing market.
Outdoor Luxury Umbrellas Suppliers in India
Due to our curated collection, umbrellas have been elevated from their traditional function as merely utilitarian items to opulent fashion accessories. We have established ourselves as the premier Outdoor Luxury Umbrella Suppliers in India, gaining a reputation for our exquisite craftsmanship and high level of elegance. Each umbrella exudes opulence due to the meticulous design and attention to detail that went into its creation, and it provides unparalleled weather protection. Our company's unwavering commitment to providing unrivaled elegance to a discerning audience is exemplified by these luxury umbrellas, which are a harmonious union of aesthetic appeal and practicality. These umbrellas serve as a symbol of this dedication. You can take your sense of style to the next level with their outstanding collection, which depicts the essence of both elegance and functionality in a manner that is characteristic of our company.