Outdoor Planters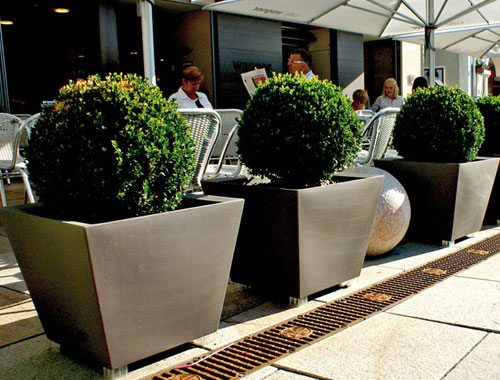 Enquire Now
A gardening enthusiasts dream, the Go for Green LLP outdoor planter is an integral part of any urban landscape- inside or outside. With its sharp profile and exaggerated proportions, it elegantly adorns a variety of settings- from private gardens to office foyers, driveways to corridors. Go for Green LLP, a leading Outdoor Planter Manufacturer is your one-stop solution to modern decor.
Elegance redefined!
A soothing design that blends into its surroundings, the Go for Green LLP offers a distinctive advantage over its competition with its higher durability and lighter weight. Molded in high-quality composites, it is built to last and is easy to clean, maintain and move to make it ideal for areas of high footfall. Being a well-known Outdoor Planter Supplier in India, Go for Green LLP will satisfy all your yard requirements!
Features:
Elegant
Soothing design
Ideally crafted for indulgent outdoors
Go for Green LLP is your ultimate destination if you are looking for Outdoor Planter in Delhi!
You may also like: