Go Dry Manufacturers in Gurugram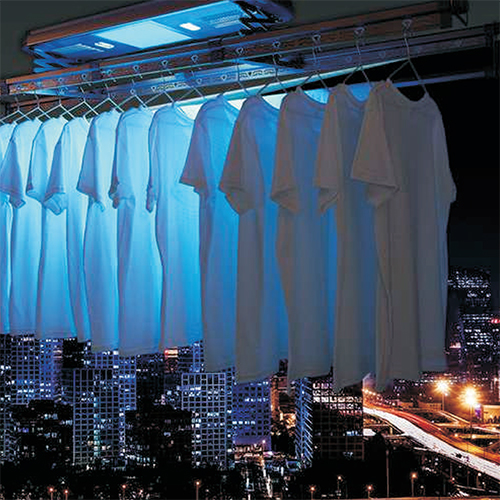 Enquire Now
Making your wet clothes dry no longer remains a big deal now. You may have gone through a lot of hassle (like weather, germs or faeces dropped by birds over it) in getting your clothes dry when it is tied outside on the rope. But don't worry, Go dry comes with an innovative solution to get your clothes dried. Go dry is the best Clothes Drying Hanger Manufacturers in Gurugram providing both manual and automatic versions. Whether you are looking for pulley, electric or smart cloth drying hangers reach out to us at Go Dry.
Why choose Go Dry
The time has come to say goodbye to the old way of hanging clothes on the rope. Use smart alternatives like ceiling cloth hangers and it would be a permanent solution for your daily issue.
Easy to use.
Zero maintenance cost.
Long-term durability.
One-time purchase.
High-quality connectors for more stability.
Offer more drying space.
Get the ultimate solution for Clothes drying issue
Being a recognised Ceiling Cloth Hanger Suppliers in Gurugram, Go Dry is also known for its product quality and designs. If looking for other smart alternatives such as electric or smart cloth drying hangers, approach us directly at Go Dry. For more details about the pricing and product description you can contact us immediately.