Outdoor Table Manufacturers in Gurugram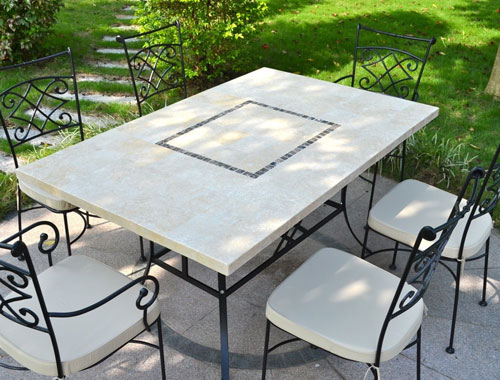 Enquire Now
Indulge in outdoor dining and relaxation with the exquisite outdoor tables in Gurugram from Go For Green LLP, your premier source of luxury outdoor living solutions. As leading Outdoor Table Manufacturers in Gurugram, we bring you a stunning array of tables that seamlessly blend style, durability, and functionality. Our collection in Gurugram encompasses a diverse range of designs, each meticulously crafted to enhance your outdoor spaces with a touch of elegance and sophistication.
Luxury Outdoor Table Suppliers in Gurugram
Whether you're seeking a stylish dining table for al fresco feasts or a versatile coffee table for casual gatherings, our range in Gurugram caters to various preferences and aesthetics. At Go For Green LLP, we proudly stand as Luxury Outdoor Table Suppliers in Gurugram, dedicated to enriching your outdoor experience with our premium offerings. Crafted with the utmost attention to detail and using high-quality materials, our outdoor tables in Gurugram combine aesthetic appeal with practicality, making them the perfect addition to any outdoor setting. Elevate your outdoor lifestyle with Go For Green LLP's luxury outdoor tables in Gurugram, where every piece is a testament to our commitment to enhancing your outdoor living spaces.