Terrace Gardening in Gurugram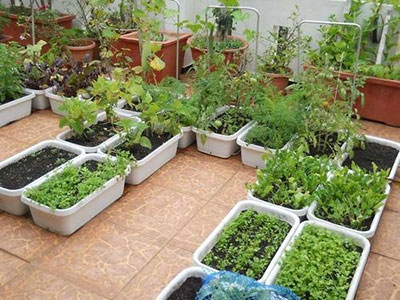 Enquire Now
Experience the beauty of nature at your doorstep with our exceptional Terrace Gardening services offered in Gurugram by Go For Green LLP. As experts in Terrace Gardening in Gurugram, we are committed to transforming your outdoor space into a thriving ecosystem that not only enhances the aesthetic appeal of your property but also contributes to a greener environment. We specialize in turning your terrace into a lush oasis in Gurugram, creating a serene escape from the hustle and bustle of daily life. Elevate your living experience with our Gardening services in Gurugram.
Terrace Garden Services in Gurugram
Our dedicated team of professionals in Gurugram combines horticultural expertise with innovative design, ensuring that every corner of your terrace is utilized to its fullest potential. We take pride in our comprehensive Terrace Garden Services in Gurugram, catering to all your gardening needs. Whether you envision a vibrant floral haven, a serene retreat with calming greenery, or a blend of both, our Terrace Gardening services in Gurugram can turn your dreams into reality. We provide customized solutions in Gurugram that consider your preferences, available space, and local climate, resulting in a beautifully harmonious terrace garden that you can enjoy all year round.