Solar Lights Manufacturer in Gurugram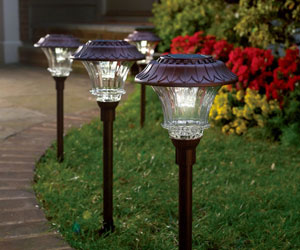 Enquire Now
Solar Lights from Go for Green-the next definition of lightening era:
Acknowledge the presence of Go for Green as the top solar light supplier in India. Once again, we bounce back with our unique creativity that reflects our market presence. Our team of solar light manufacturing professionals has a leading edge with their in-depth market researching and analytical skills.
You only get the supreme quality of solar lights in Gurugram from the production unit of Go for Green:
Realizing that product quality is the only thing that reflects your market brand, we concentrate on enhancing the same with every next batch. Affordability doesn't mean that we will be sacrificing the product quality for the sake of our business. It stands against our business ethics to cheat on our valuable customers.
Why is Go for Green the perfect choice for you?
We owe a market position as the most trustworthy and reliable brand of the sphere of solar light manufacturers in Gurugram. Connect with us today and cast all your customization worries on us. We assure you with cost-effective solar lights for magnifying the beauty of your outside space.