Outdoor Dining Sets Manufacturers in Gurugram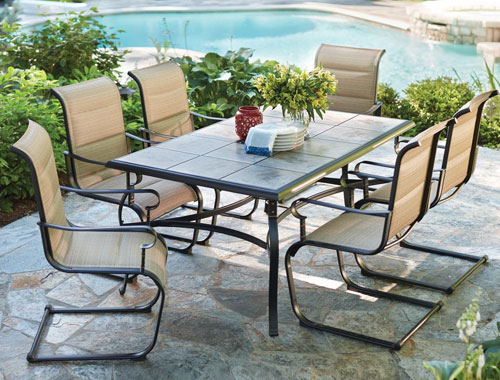 Enquire Now
Experience alfresco dining in its most elegant form with Go For Green LLP's exquisite outdoor dining sets in Gurugram. As premier Outdoor Dining Sets Manufacturers in Gurugram, we proudly offer a carefully curated selection of dining ensembles that seamlessly blend aesthetics, functionality, and durability. Our collection in Gurugram reflects our unwavering commitment to providing top-tier outdoor living solutions, featuring an array of meticulously crafted dining sets that cater to various preferences and outdoor styles.
Outdoor Garden Dining Set Suppliers in Gurugram
Whether you envision intimate gatherings or grand celebrations under the open sky, our collection in Gurugram has the perfect dining set for every occasion. Crafted with meticulous attention to detail and using high-quality materials, our outdoor dining sets in Gurugram combine elegance with resilience, ensuring a dining experience that is both memorable and enduring. At Go For Green LLP, we stand as dedicated Outdoor Garden Dining Set Suppliers in Gurugram, dedicated to transforming your outdoor spaces into sophisticated dining havens. Elevate your outdoor lifestyle with our outdoor garden dining sets in Gurugram, where each piece signifies our commitment to enhancing your outdoor dining experience in the most exquisite manner.