LED Planters Manufacturer in Gurugram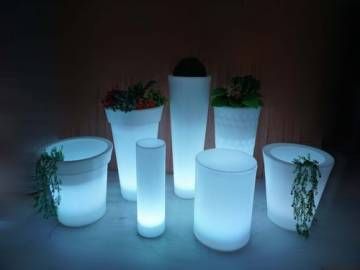 Enquire Now
Sparkle up your living room with LED planters from Go for Green:
Do you want to introduce a twist in your living room's appearance? We have a quirkiest way to ensure you that your living room will turn out an adorable one with our professional touch-up. Go for Green emphasizes on creating elegant LED planters to raise your living room's allure.
Why prefer us for your LED planter requirements?
Go for Green owes its title of leading LED planter manufacturer in Gurugram as a result of the collective efforts laid down by our entire team. We believe in product quality check, quality control, product trial and then accompanying a final quality certification.
Magnify the beauty of your living room's surroundings with Go for Green:
Claiming the position of being reckoned as the leading LED planter suppliers in Gurugram, we are proficient enough to outsource only quality intact products. Our LED planters shall emancipate all the daily stress of those who mark its presence in your living room.