Artificial Grass Carpet Manufacturer in Abohar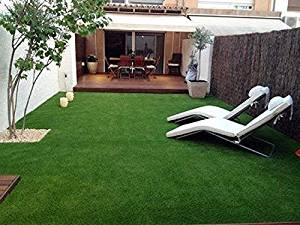 Enquire Now
Have you gone through the latest collection of the artificial grass carpets in Abohar?
Artificial grass carpets in Abohar are a part of an ongoing trend. We, at Go for Green, with the intention of rendering the resemblance of natural grass types, came ahead with the concept of these affordable artificial grass carpets. Connect with us today, so that we could dispatch the product as earliest as possible.
Best Go for Green professionals reflects the unity of team for artificial grass carpet manufacturers in Abohar:
Throughout our exponential phase, our entrepreneurs have picked up some geniuses in town with proficiency in the technicality of the artificial grass carpet manufacturing process. Our entire process of manufacturing is well-driven by the latest machinery to devise a smart solution for the artificial carpet production.
Features of artificial grass carpet from the eyes of artificial grass carpet suppliers in Abohar:
Go for Green artificial grass carpet suppliers in Abohar highlights the following aspects or features:
These artificial grass carpets have a high-grade aesthetic look coupled with an elegant form of design.
Go for Green professionals are particularly concerning the maintenance of high quality and bright colors at affordable pricing.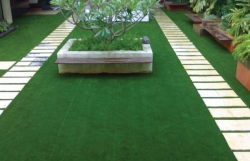 Product Code: AG-1
| | |
| --- | --- |
| Size | 10 mm |
| Usage/Application | Cricket pitch |
| Brand | E Turf |
| Type | Artificial |
| Color | Green |
| Coverage Area | 538 Sqft |
You may also like: